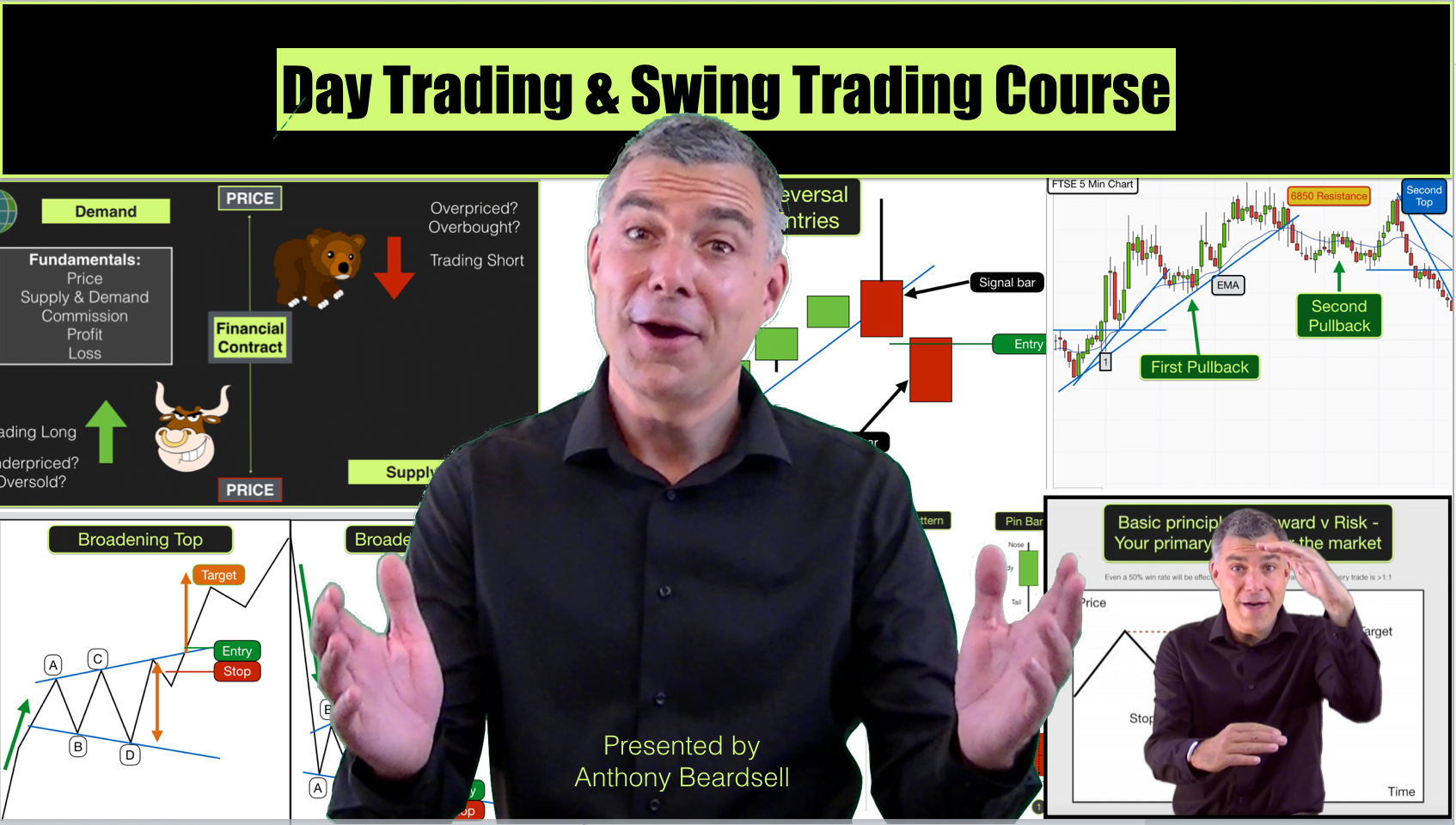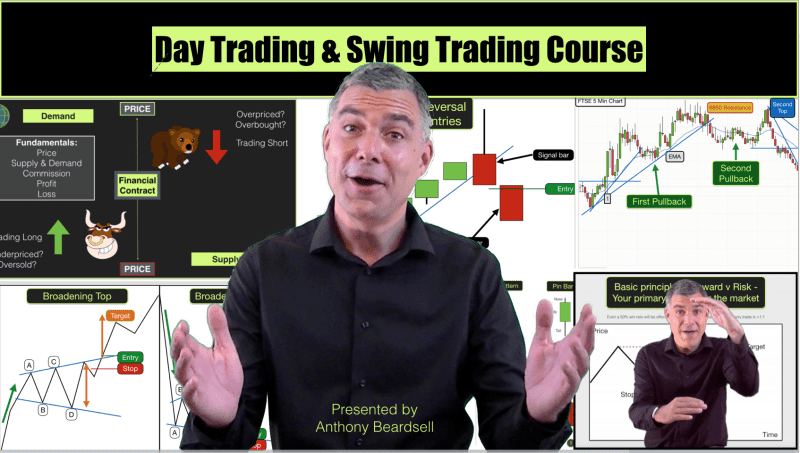 CATEGORY: Trading
Day Trading & Swing Trading
Course Overview
What does it take to trade like a professional? We reveal the hidden secrets of trading. Learn how to day trade and swing trade in this A-Z of Financial Trading. If you want to trade as a new career or part-time hobby this course provides what you need to take you from beginner to trading as a professional.
The best Candlestick Patterns. Which trading indicators to use? Dozens of chart patterns revealed. Tutored training.
We assist you in designing a trading plan that suits your objectives, personality and the time that you have available to trade.