Receive our NLP eBook for FREE
NLP – Are you ready to change NOW?
A practical introduction to NLP and personal change
Packed full of exercises for you to do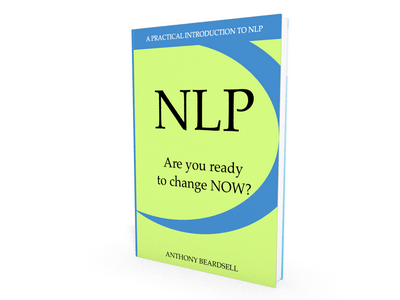 Read our Free NLP ebook to gain an introduction to NLP – with our lead trainer and coach, Anthony Beardsell.
In this book, Anthony talks you through how he has used NLP over the last 20 years or so to enhance his own life. He explains how he used the techniques from NLP to change some of his unwanted habits and to develop excellence in several different fields.
Anthony is one of the world's foremost NLP experts and he delivers NLP training to hundreds of students annually, from all over the world on our NLP training courses.
The aim of the book is to give you a practical introduction to NLP and to give you some experience of using the language techniques in NLP to create your own change.
In the book you will learn:
the type of things that NLP can help you overcome and achieve
how change takes place using NLP
how NLP came about
how to use NLP practically to generate change
Allow Anthony to guide you through a number of quick mental exercises to assist you in reshaping some of your own thoughts with NLP.
Are you ready to change NOW?
Receive and access the ebook for FREE. Complete the short form below.  We will email you the link to the book. You can read it online or download it to your computer by right-clicking on the book.