The full program of NLP training Courses online NOW
Choose from: NLP Practitioner, NLP Master Practitioner, Trainer and Master Trainer Training Courses
Accredited by NLPEA and tutored by Master Trainer, these NLP courses offer an amazing 75% discount on the live equivalent 
FULL SERIES – Immersive training
Regularly updated, considered the world's 1st and most comprehensive international NLP Training program
Simply the BEST in NLP – International Courses in Neuro-Linguistic Programming START TODAY

Ready to learn NLP & Develop your magnificence?
Register now and start TODAY
International NLP accreditation. On demand, tutored NLP training courses.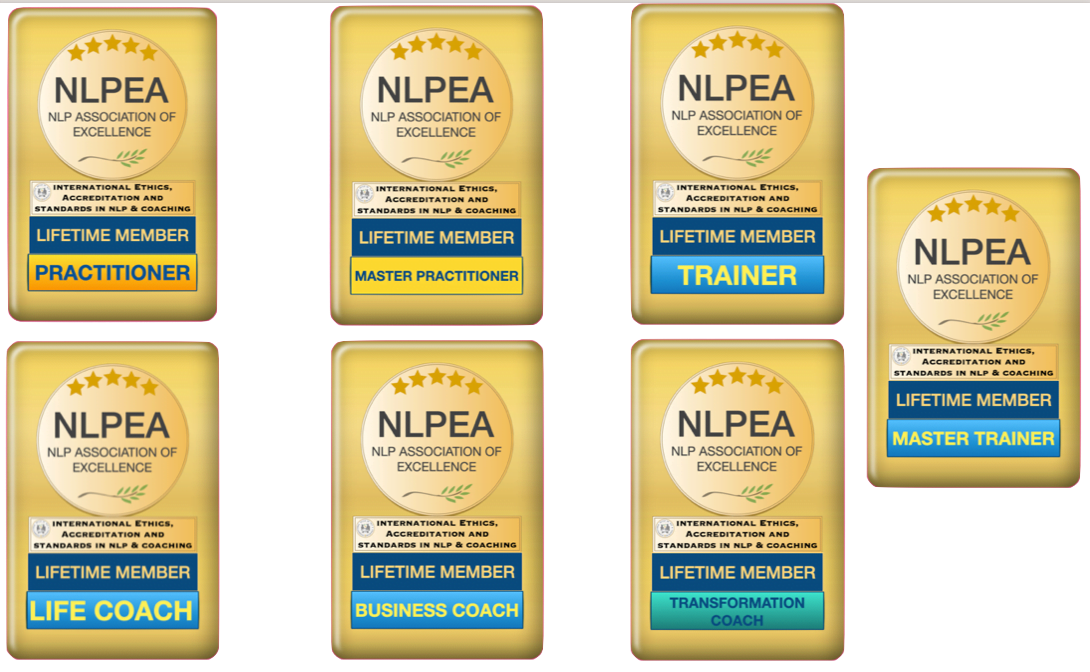 At Excellence Assured we are proud to associate with the NLP Association of Excellence (NLPEA). NLPEA provide our professional standards, ethics and accreditation for NLP Trainings. Our online NLP  courses are accredited by the NLPEA.
NLPEA are one of the worlds fastest growing accreditation bodies of NLP. They are a not for profit, international membership organisation for NLP professionals, coaches and trainers.
Their qualifications are recognised throughout the world as a stamp of quality and excellence, and the organisation is renowned for its commitment to furthering the development of NLP and extending the global availability of NLP trainings.
Once you qualify from one of our courses we will register you with the NLPEA for free lifetime membership – saving you the £499 that they normally charge as a joining fee.
As these are ACCPH Validated Courses you may also register to join them once you qualify.
You will be able to use the NLPEA logo to market your own NLP services once you qualify from our course and become a member.
Train to be an NLP professional with Anthony Beardsell  – International NLP Master Trainer
Our online NLP training has been crafted and designed for you to mirror the live NLP training experience. We know that your overall training experience with us and gaining internationally recognised professional qualifications are two things that are probably important to you. Our courses will deliver on both accounts.
Upgrade to excellence and gain accreditation through our online NLP courses and you will acquire the professional titles of Certified NLP Practitioner, NLP Master Practitioner, NLP Coach, NLP Master Coach and NLP Trainer.
Blended NLP training experience
121 tuition available with Master Trainer
Learn NLP wherever you are, at home or on the move – accompanied by our professional mobile app
Start today. Upgrade your life today
Our students love our NLP courses! Thank you for your testimonials – your experience matters to us:
Empowering

It's been invigorating, mind-blowing, empowering and has given me a real sense of confidence as a result of being able to understand the human mind and how it can be influenced. To say that I have enjoyed this course would be an understatement; it's been mind-blowing at every interval.
Valued & Special

I enjoyed the course immensely and I think it came at the right time for me. I was also very impressed by your effort to truly become my coach during this time. Your replies and comments were always spot on and personal which made me feel very valued and special.
Fascinating & enjoyable mentorship

It's been a fascinating and enjoyable journey, made more pleasant by your mentorship and "company" through the many hours of your videos, and your responses to my feedback! Your training has certainly made a big and practical difference to me, and I am very grateful to you and all at Excellence Assured for the great work you do.
Patient, attentive and caring advice

Thank you, Anthony, for your incredibly intelligent, caring and genuinely loving way of communicating and presenting ideas, helping with advice and growing your students. Your online program is very special, as it has your heart in it. It is focused on giving students as much quality material and in as digestible, interesting and exciting way as possible. All the way through this course, I felt that you were always there for me: patient, attentive, immediately available; it has never felt as an on-line experience to me, and I now look forward to my Master's course with much excitement. Thank you!
Simple & powerful techniques

The single biggest impact on me has had the realisation that our Unconscious can be so easily accessed through such seemingly simple techniques NLP offers. It never stops surprising me that some decades-old issues suddenly disappear just within minutes, that people previously unable to imagine an apple when you ask them to, would suddenly access memories of their previous lives, that a short hour of work with NLP can turn a lifetime of struggle into a great adventure. It is quite powerful!
Love helping people find happiness

I am really thankful to have found and picked your course over other courses online. Not just because the course was amazingly easy to follow and learn from it but mostly because I truly feel I have a mentor behind me. I truly love helping people find their happiness and I can feel that you do too. Having your support has been extremely helpful and I can't stress how appreciative I am.
World class tutored NLP training online. NLP courses at your fingertips 
The Key benefits of NLP Training are not limited to the following:
NLP Training benefits you:
Become happier in life :)
Gain more confidence
Improve your communication skills
Get motivated
Improve your thinking, control your destiny
Overcome mental blocks
Achieve excellence in any field
Working with and benefiting others:
Techniques to Stop Smoking
Proven methods to Lose Weight
Improve Relationships
Performance enhancement – business & sports
Overcome Stress/Depression
Eliminate Phobias
Build Confidence
Specific benefits of our online based NLP courses:
Qualifications recognised worldwide
Dedicated course tutor
Training delivered "as live" via guided video
No deadlines & 24/7 access to your training course
Flexibility – Train when and where it suits you
Learn with one of the world's leading NLP specialists
General Business Uses:
Motivating & Influencing teams & others
Creating winning visions and goals
Performance management/enhancement
Sales skills
Outstanding Communication skills
Leadership capabilities & skills
Cutting Edge Multimedia Training Courses (with NLP Master Trainer assessment & support)
Structured NLP training online, accessible to you 24/7 via our dedicated online NLP Training Centre
This training is delivered "as live" by recorded video modules, which means that you get exactly the same training as the students of our attended NLP Training Courses. You can watch the videos and listen to complimentary standalone audio versions as many times as you like. Each of our online NLP courses has an entire series of videos (over 20 hours of video for the Practitioner course alone). Don't be fooled by poor imitations which only offer videoed demonstration modules. We aim to thrill you with the quality and depth of our courses.
Learn at a pace that suits you and in the comfort of your own environment. You have full access to all of your course material online from the day that you make your investment.  There is no deadline for completion of your course, so you can study at a pace to suit you.
Full NLP syllabus
Full NLP accreditation available to NLP Practitioner, NLP Master Practitioner and NLP Trainers level
Train with Anthony Beardsell. Anthony is a world class International NLP trainer and INLPTA and NLPEA certified trainer of NLP with 20+ years experience in NLP
Invites to FREE webinar training – live NLP training events online
Every subject area has the following resources: Instructional videos, MP3 audio, comprehensive course manuals viewable and downloadable in our members area, demos, exercises and feedback assessment.
Any Questions? How can we help?
I want you to be sure that this is the right investment for you. Ask me your questions, give me your thoughts or just request our Free NLP Training Online brochure, please complete the form below.

Anthony Beardsell, International NLP Trainer and Coach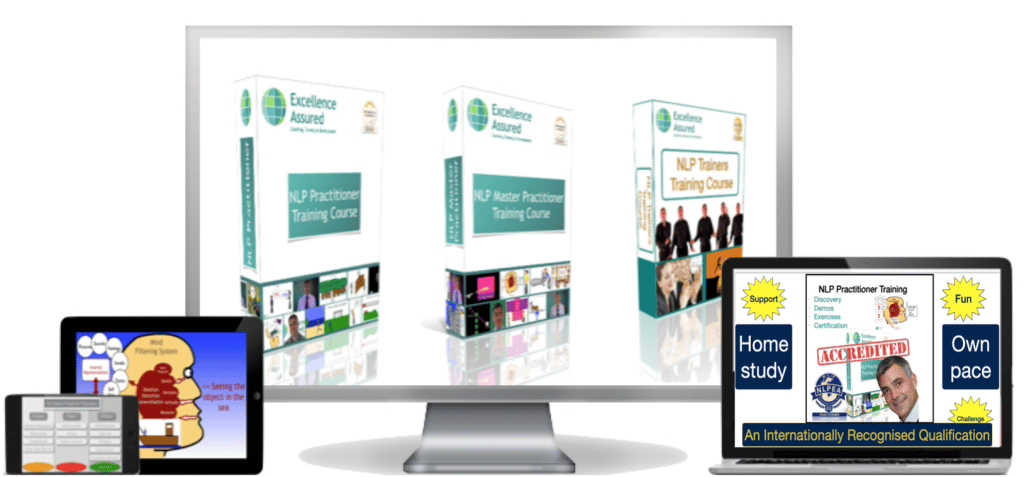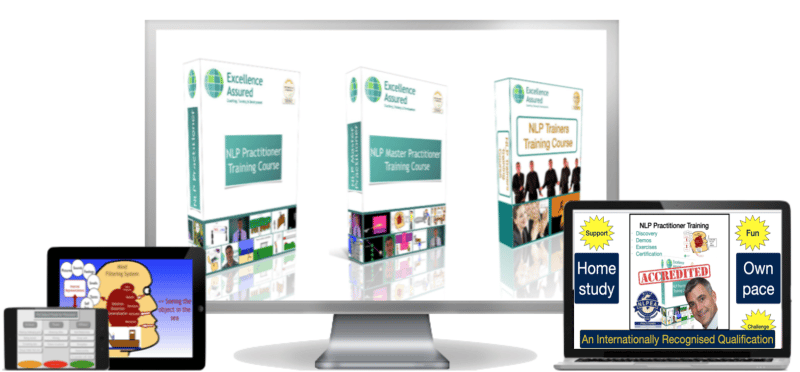 Interested in getting an introduction to NLP and finding out how it can help you?
Get to know your NLP Master Trainer, Anthony Beardsell. Watch our webinar recording in the popular video "What is NLP? How can it help me?">>>>>
What makes this NLP training  exceptional:
The training is specifically designed for our NLP students and is available throughout the world.
Our courses qualify as "Coaching Specific Training Hours" for membership of coaching organisations such as the International Coaching Federation (ICF).
This NLP training is accredited by the NLPEA. Upon qualification we will register you for free lifetime membership of the NLPEA (normally £499 ($[currencyr amount=499 from=gbp to=usd]))
Our online NLP courses provide the equivalent NLP certification to one of our attended courses. Your time spent on our e-Learning portal combined with time completing our full certification requirements and content integration assessments enable us to fully assess your competence as you progress through your course and as you gain your final certification.
Because we can limit our costs through the provision of training via this medium, we can save you money in your development through NLP with no compromise on quality or results.
Anthony Beardsell invites you to let him be your personal trainer and coach for the duration of the training.
As a world leader in NLP training we support our online courses with live webinar training that backs up our outstanding online material.
This training incorporates the techniques of accelerated learning and is designed to appeal to all learning styles. The videos provide visual and auditory instruction and visual learning anchors via our animations. Kinesthetic learners (learners with a preference for hands on learning) benefit from the many exercises that are contained in the manuals and in the videos.
Expert tutorial support throughout your course. When you register on your course we will allocate a course tutor to you. You have optional access to coaching and tutoring with our course tutors via email and Skype.
No need to wait, you can start your NLP Training online today! Start creating your own future now!
I have realised that the previous courses I took on Udemy were like kindergarten versions and your courses are the high school versions – they really don't compare.
Our NLP Training Courses – Your NLP Training investment
I am really enjoying the course so far!
Vadim G. Netherlands
I took the NLP Master Practitioner course with Excellence Assured.
The communication was excellent right from the start. My Tutor (Anthony) was super-responsive and gave me feedback on submitted work promptly. He gave me invaluable advice and, not only gave feedback, but asked pertinent questions that made me check my understanding. I'm really happy with the level of service, quality of teaching & learning materials, and the content and depth of the course. I've learned such a lot.
Sam C. Derbyshire
Thanks so much for your quick reply…… I have already downloaded the NLP Practitioner Course from your website. I am really excited to get started in my free time on the ship!!
Thanks for your kind consideration, time and patience, I really appreciate it!!
You are a true customer service Super Star!! Thanks again!!!
Best regards,
Ray
Ray M. Australia
I would like to thank you for continually inspiring me to do my best, for your endless patience, motivation and persistence.
Through your encouragement and guidance, I feel am ready for new challenges in life. I will definitely keep on practising and I shall reach out to you should I require any guidance and/or advice in the future.
You have provided me with all the necessary support throughout this journey and I believe in every possible way you motivate and inspire your students to reach out their full potential.
Well done to you as well for this wonderful job!
Anais R. Mauitius
There are two stages of professional NLP qualification (&training)  before NLP Trainer level, NLP Practitioner and NLP Master Practitioner. The NLP Practitioner Course is the first stage and NLP Master Practitioner Course is the second stage. In addition you may wish to further advance your skills by becoming a trainer of NLP.
We have five course options for you depending on your objectives:
NLP Practitioner Course
NLP Master Practitioner Course
Premium NLP Masters package (Practitioner & Master Practitioner courses combined)
NLP Trainers Course
NLP Masters & Trainer package (Practitioner, Master Practitioner and Trainers courses combined)
Limited offer – Make your investment in any of our NLP training courses or combination packages today and in addition to our published discounts you will receive our exclusive Mindfulness course for FREE.


The NLP Practitioner Course is for NLP beginners through to students who have a good knowledge of NLP but have not yet gained a professional qualification in NLP. This is the first stage of your NLP training. Your all-in, incredibly low total investment for our NLP Practitioner Course (including certification as an NLP Practitioner and NLP Coach) = £1,740, current promotional offer, just £449.
2

NLP Master Practitioner Course


The NLP Master Practitioner Course is for anyone possessing an NLP Practitioner qualification (or substantial practical experience of NLP, hypnotherapy, or coaching, evidence required). Advance your NLP skills and gain the highest level of NLP professional qualification. Your total investment for our NLP Master Practitioner Course (including certification as an NLP Master Practitioner and NLP Master Coach) = £2,940, take advantage of our current discounted offer, just £549
3

***Premium NLP Masters Package*** – 4 in 1


We also offer a ***Premium NLP Masters Training Package*** which incorporates both the NLP Practitioner and NLP Master Practitioner Training Courses. Four internationally recognised professional NLP qualifications – one training package. Your total investment for our Premium NLP Masters Training Package (including certification as an NLP Practitioner, NLP Master Practitioner, NLP Coach and NLP Master Coach) = £4,680, current promotional offer, just £849 
4

NLP Trainers Training Course – Trainers Masterclass


If you already have some experience in NLP, either as an NLP Practitioner or NLP Master Practitioner, and you wish to take your training to the ultimate level and train to train others in NLP, then we provide an online NLP Trainers Training course.
Your total investment for our NLP Trainers Training Course (including certification as an NLP Trainer) = £3,700, take advantage of our current discounted offer, just £1199
5

****NLP Masters and Trainer Package**** – 5 in 1


The ultimate NLP Training package. Combine all of our NLP Trainings into one package and save. The complete NLP training journey, NLP Practitioner, NLP Master Practitioner (Premium NLP Masters Training) plus NLP Trainers Training course giving you five professional certifications.
Your total investment for our NLP Masters and Trainer Training Package (including certification as an NLP Practitioner, NLP Master Practitioner, NLP Coach, NLP Master Coach and NLP Trainer) = £8,380, current promotional offer, just £1,899
In addition to the 5 options above we do have the facility for you to take the NLP Master Practitioner and NLP Trainer courses as a combination package. This package assumes knowledge at the Practitioner level.
***2 x additional bonuses – for all students investing in our online NLP Practitioner and/or NLP Master Practitioner training (including Premium NLP Masters and Master & Trainer packages): We include a complimentary NLP timelines course & Hypnosis course as part of your NLP training***
(International Clients pay current equivalent to GBP)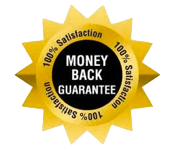 Course Availability
–
Limited –
Book now to avoid disappointment
Our online NLP training courses are currently very competitively priced, the content is world-class and our intention is to provide you with a training experience that is every bit as good as attending a hotel based or residential NLP training. 70%+ of our new course registrations come as a result of recommendation from our current and past course participants.
As a result, these courses are highly sought after. We want to ensure that you receive the best possible service from us throughout your training. We therefore limit the number of students that we have on each of our courses.
Working with NLP after your training – Our NLP training is an investment in your business
Our NLP courses will provide you with recognised professional qualifications wherever you are in the world. You will receive physical certificates from us that will be posted out to you.  Once qualified you may choose to use your new qualifications in an existing business or you may decide to enter into a new career.
These online NLP courses are designed to support you not only in learning NLP but also applying it in your life and business going forward.
In addition to becoming a certified NLP Practitioner, NLP Master Practitioner, NLP Trainer, here are some career paths that may be of interest to you using the qualifications from our courses:
Coaching – Interested in setting up a practice and becoming a Life Coach, NLP Coach, Business Coach, Sports Coach or Executive Coach?
Therapy – NLP compliments other 'talking therapies' and provides vital additional skills, tools and techniques for Counsellors and Psychotherapists. Therapists in the UK offering NLP Therapy in private practice are typically able to charge £60-£100 per hour for their services. NLP is now used as a key skill in various areas of the UK National Health Service (smoking cessation, weight loss being just two areas).
Management & HR – A professional NLP qualification is recognised in many industries now as a stamp of excellence, a guarantee of excellence in communication skills and people management. The key benefits to you are faster promotion, becoming more attractive to future employers, help businesses improve team performance, and retention of staff.
Sales – Salespeople love our NLP Training! Previous graduates from our courses have reported doubling their income by using these NLP techniques in their sales process.
Education – Teachers, Lecturers and other educators applying NLP skills to the benefit of their students have reported accelerated learning, longer knowledge retention and improved learner attention.
Your own business in NLP Training – There is no more rewarding way to earn a living. Teach others NLP and run your own NLP training courses, sign your own NLP Practitioner and Master Practitioner certificates. Take our NLP Trainers Training or Masters & Trainer combi program and this career path can be yours!
NLP course – Qualification & Certification Standards
Upon qualification from these NLP courses you will receive your certificates from us via post (or you can receive a scanned copy of the original if you prefer).  We offer identical certificates to those provided to the students of our live "classroom" NLP courses.
It is our aim for every student to meet the criteria for qualification given time. We have a 100% pass rate on our courses for students who fully complete the program.
Self Reflection exercises
Every module on your course has exercises for you to do and we ask you to report back to your course tutor on your learnings and experiences from the various modules. We provide you with questions to answer which help you to reflect on and integrate your learning. These self reflection exercises are the method that we use to asses your new skills and your ongoing learning throughout your course.
Your course tutor will provide feedback on your reflections and ask further questions if need be.
These are international NLP courses and we do recognise that English may not be your first language. Our tutors are experienced in working with students of all nationalities.
This is how we will work together on your course to build your skills in NLP and finally certify you as an NLP professional.
..more testimonials..
The future of online training
I have to admit, that I was a initially little wary of spending so much money on what I perceived may turn out to be another internet correspondence course filled with scant information and padded out with 'filler' information that I already knew(and believe me I've wasted enough money on so-called internet 'training courses'!).

From my experience of completing this NLP Practitioner course, I have to say that this is the future of online training and I'm pleased I made the investment and I'm now looking forward to progressing through the Masters and Train the Trainer.

The whole training program is well balanced with audio-visual aids as well as self-study. The video classes are clear, well-structured and concise leading from one to another in a way that guides the student to learning and understanding of each module without going 'over their head'. The supporting manual is excellent and I've been very impressed by not only your personal mentoring and feedback but also your in-depth knowledge of NLP.

It has already demonstrated to me that I'm on track to gain the same skills, knowledge and experience in NLP that I have as a hypnotherapist (although I still and always will regard myself as 'still a student whom learns from each client I engage with').

As I mentioned at the start of this training, I have been a qualified hypnotherapist for more than 17 years, practicing in the UK but currently working/living in the Middle East (mainly involved with technical training in my current role) and have demonstrated NLP techniques in training sessions and have now been asked to run NLP trainings here.

I'll be working hard towards obtaining my Masters & Trainers Qualifications so I can have my training accredited and issue certificates. I look forward to the rest of the journey with you Anthony – I'm enjoying the ride so far!

Frank T, Saudi Arabia
Re NLP Practitioner course

Hi Anthony I thought that I would just update you on my progress.  As you know it has been six months now since I qualified as an NLP Practitioner through your online NLP Training programme.  I have been very busy! When I finished the course I followed your suggestions on how to set up my part-time coaching practice and managed to get some clients early on via some local newspaper ads. Those NLP Language Patterns work a treat! The sessions with the clients went really well and I had some great successes especially in working on creating a more empowering future, visionary goal setting, habit change and changing limiting beliefs.  It worked just as planned, my clients were delighted and I have had a number of recommendations from them to other clients. I am now planning my full-time future in coaching next year. Thanks again for a brilliant course, it has been instrumental in my success so far.

Cathy M, Sydney
I completed your Premium NLP Masters Course recently, which was really well presented by the way. I just wanted to say a big thank you! As you know my main goal was to get back to work and into a career that fulfilled me.  I used many of the skills in my interviews that you taught so excellently on the course and the feedback was great from each one. I have just got my dream job managing a small HR department. I can't wait to use all of those people skills from the course with my staff and look forward to getting some great results with them. Although the NLP qualifications were not required for the job I definitely think that they helped secure the position, so thank you once again.

Julie D, Chicago
For anyone considering doing an NLP course with you I just wanted to say, "do it you will not look back!" I am a therapist and had heard lots about NLP before taking your online NLP Masters course.  The reports do not do NLP justice by any means! I have never discharged so many patients after such a short amount of time since I started using my NLP techniques in my private practice. I was worried at first that cutting the number of sessions that I have with patients would affect the results and my earnings! However just as you said the results have been superb and lasting and I have never been so frequently recommended. That is what getting great results does for you!

Jon W, London
Re NLP Trainers course

Hi Anthony,

I really thank you for everything.

These courses were really interesting and motivating. And they still are… as I use them to come back and redo some sequences from time to time.

I didn't tell you before, because I didn't want to influence your point on view on me during the training, but the way you teach is really magic (there is no "over" compliment there, just an analysis). When I listen to a course, sometimes words are flowing and I don't really understand all the words (I don't have all the vocabulary in English :)) But after the course it is like every things said is an evidence. It is like you write directly in the mind. A very interesting effect.

I took some sequence and analysed them, the secret seems to be in the hypnotic language, voice anchoring, and…. all that you are doing in the presentation.

If you remember, when I started, I was a little bit shy, because I was not sure to understand every thing and it was a real challenge to do this in English.

I heard and I saw a lot of people on the internet saying that elearning is not a good thing in NLP, they said that people need to be present in a live course. Today I'm sure of something, it is that if you prepare good course and if you coach students as you have done with me, you can have a really good result. As good as in a live course and maybe a better result for some people than in a live course, because people can take the time to integrate all the principles.

I looked for a course of quality, I got it. A wonderful, rich course that has a great value :)

As I tell you that, I'm not complimenting, but just analysing :) Your idea to do these courses by the internet was great, and the content really fits with the goal. Your feedback is also really motivating…

If it can help you with people contacting you and having doubt on elearning, you can use my comments, no problem…You trained a French person on the opposite side of the world…. :)

I'm proud of achieving this, and proud to have been trained by you. I'm really excited to start seminars, trainings, and to motivate people to open their mind. NLP gave me so much that I really want to transmit all the good things it can bring :) :-) :-) :-)

Philippe, New Caledonia
Re NLP Master Practitioner course

I really appreciate your feedback throughout the year and this course is truly excellence!

I can tell that you put a lot of effort into the design of this course, and I particular enjoy the fact that later modules require a combination of multiple techniques to master.

In addition, the written exercise allowed me to memorise the content better and this is the most remarkable NLP-related course I have attended. (In addition to my basic NLP Practitioner qualification I have also previously attended a Hypnosis Practitioner course, but none of them required any written work.)

Thank you so much for your help and you are truly an outstanding NLP trainer!

Neo, Hong Kong
Re NLP Practitioner & NLP Master Practitioner courses

I admire your ethos and the positive intentions that you put across – it has absolutely been a job very well done on your part indeed. As soon as I found you and Excellence Assured I knew that I had found the correct people to take me forward. There seem to be hundreds of NLP companies and coaches out there on the web. I doubt that any will be a patch on Excellence Assured. The courses that you have created are truly outstanding. People like people who are like them, and I feel we are alike in many ways. I aim to help others in much the same way as you have helped me – don't worry, be assured that I will pay it forward in the best possbile way.

I would now like to take this opportunity to thank you for everything that you have put into the courses, for the endless hours and huge commitment it must have been. I would like to thank you for making it possible for people like me to access top quality training in the most accessible format possible. Finally I would like to thank you for providing such excellent feedback on my work and facilitating for my growth as a result.

Helping people to become more…can there be any better vocation?

John, Scotland
Start your NLP training today.