Mindfulness Training Course
Presented by Anthony Beardsell, this online Mind Management & Mindfulness training course is designed to give you the tools that you need to learn and experience all of the powerful benefits of mindfulness and much more…
Whether you want to overcome and beat anxiety, stress or depression or you are just looking to gain a bit more happiness and direction in your life, this course will assist you in doing that.

In this course, Anthony shares with you his unique mind management model that has already helped many people throughout the world gain confidence, live better lives and gain peace with themselves.
In addition to providing a full series of guided mindfulness exercises that you can use to relax, gain a fresh perspective on life and even gain enlightenment, the course provides you with a great understanding of the way in which your mind works and how you can manage it.
Are you currently asking yourself any of the following questions?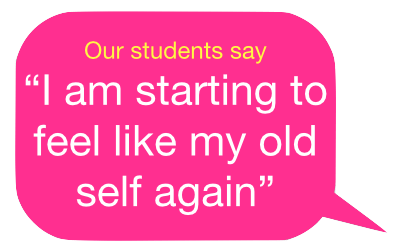 Why do I worry so much?
Why can't I stop thinking?
How do I become successful in what I do?
Why have I not got any energy?
How do I learn to get on with my boss?
Why can't I move on from the past?
Why can't I make decisions?
How do I control my anger?
How do I get more confidence?
How can I make my relationship work?
Why do I have such a low opinion of myself?
How can I become happier?
How do I stop worrying about what others think?
Why am I so bad tempered and irritable?
If any of these questions are familiar to you, then you are not alone. These are the type of questions that people are asking all the time. These are the type of questions that we aim to provide you with answers to on this online mindfulness training course.
In order to get any kind of change in our lives we need to go through a specific process, we call this our Three Step Success Formula: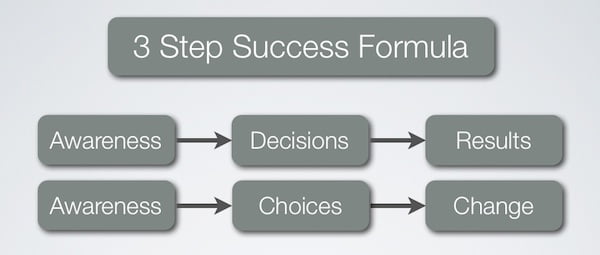 This course is designed to help you gain a greater awareness of what makes you tick and how your mind works. We then give you certain strategies that you can use in your life (processes that you can follow) to improve your decisions and choices in order to get better results.
I've been working through your mindfulness course and its just wonderful :) I've done the first exercise today and will do it for the next 6 days. I've already been practising mindfulness for a year or so but the way you describe it has definitely allowed me to connect at a deeper level. Also recognising my saboteur and understanding is use has been quite enlightening. I'm very aware of it since and consciously having a conversation with it.. :)
Here is the first, welcome video from the start of the course:
Presented by Anthony Beardsell
A Mindfulness programme


You can take as long as you like over completing this training course, or you can complete it quickly, the course is designed to be flexible to your requirements and needs.
Within the course there is a full mindfulness programme. We provide you with exercises that you can complete over an eight week period (or as long as you like) to get the maximum benefits from your mindfulness practice. Whilst the programme is eight weeks, you retain access to the material on the programme and the course as a whole for the lifetime of the website, so there is no rush.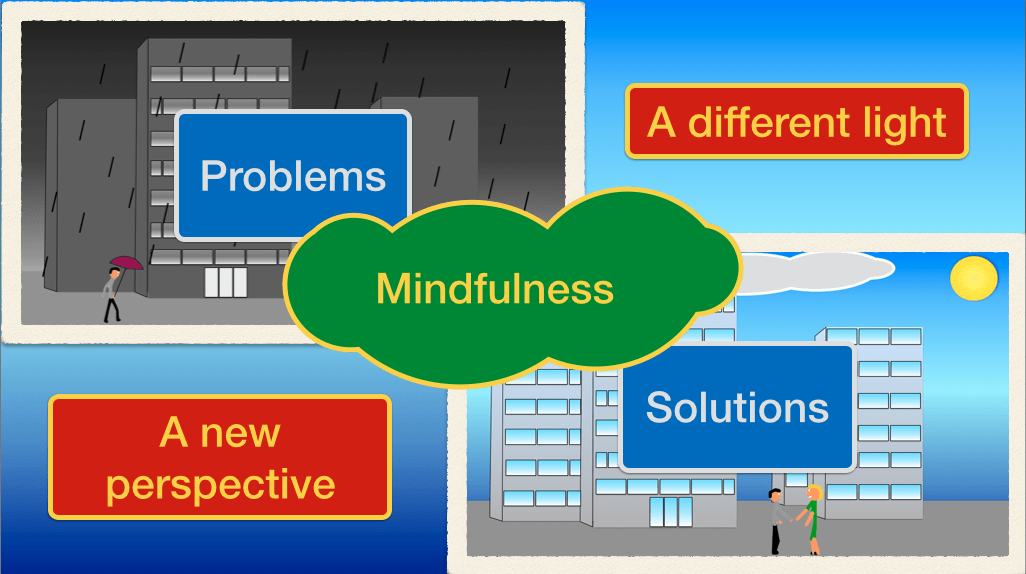 What you get on this Mind Management & Mindfulness training course
Anyone can learn the powerful techniques taught in this training. All of the course material is online, so you will need access to a computer/internet device and have internet access to view the course material. There is nothing more that you need.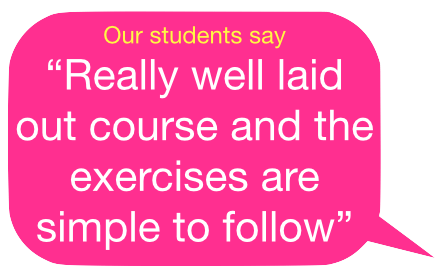 Inside the course you will get:
70 Video modules
Approximately 15 hours of unique and dedicated video content
A fully illustrated 146 page manual detailing all the exercises
Lots and lots of exercises for you to do to experience mindfulness and get your life the way that you want it
This course is fully supported by our expert Mindfulness tutors who will be on hand to assist and guide you if needed
You can expect the course to take you about 60 hours in total although the time that you take is up to you
The videos contain information for you to gain the understanding and background to the way that you think so that together we can make the changes that you want.
The videos also provide guidance around the mindfulness exercises. Anthony explains how he experienced the mindfulness exercises to beat his habit of overthinking and reduce the stress in his life. He also tells the stories of some of our students on this mindfulness programme as they begin to turn their lives around.  This is really useful as it gives you plenty of pointers on how do use the techniques successfully.
The videos also provide full guidance in following an exciting process that will enable you to assess your life and make changes in a way that will give your life a renewed purpose.
We also teach you how to set new objectives for your life in a way that empowers you and helps you get the results that you want for your future.
Who is this training for?
There is no experience necessary to take this course. It is suitable for: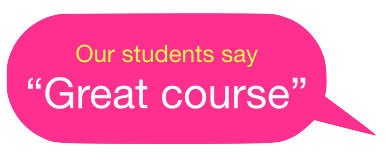 Anyone suffering from (experiencing) anxiety, stress or depression
Anyone looking to improve their levels of happiness in life
Anyone wanting to create better results from new or existing skills
Coaches & trainers wishing to learn mindfulness to use with others
Parents and children to use individually or together
Gain a diploma certificate in Mindfulness
Most students on this course take it for personal development purposes, however you can gain certification from this course if you wish. Upon completion of the self reflection exercises and successful submission of the final content integration assignment our tutors will assess your work and provide you with a diploma certificate in Mindfulness.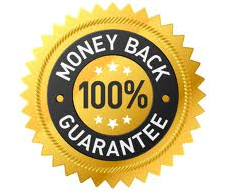 Go ahead with this training
Want to go ahead? You are only a couple of clicks away..
You can go ahead with this training course now – investment price of £349  ($[currencyr amount=349 from=gbp to=usd]) per individual*
Take the course – Click on "Add to cart" below
*Group discounts are available. Please ask below for details.
**Money Back Guarantee – In accordance with our standard terms & conditions