NLP Master Practitioner Training – Online plus
* Become a master in "the art and science of excellence" (NLP Master Practitioner)
* Essential Skills for managing and working with others
* This course is online and the same content, format and qualification as our group attended courses. 
Certify as a Master Practitioner of NLP with our online course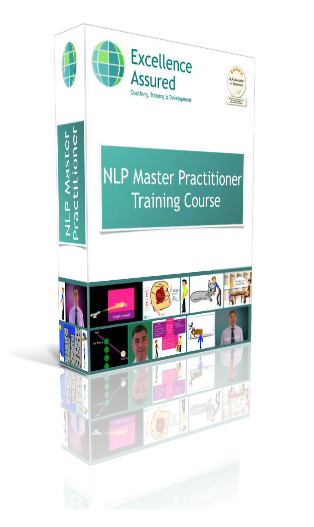 Train to be a fully certified
NLP Master Practitioner
 with this training course. 5x professional certifications callable: NLP Master Practitioner, NLP Master Coach,
NLPEA Transformation Coach
, Master Timeline Practitioner, Master Hypnosis Practitioner
This course is delivered "as live" so you get exactly what you would get at a live training (including the same certification). It is suitable for:
NLP Practitioners who wish to take their NLP skills to the next level.
Business Coaches, Executive Coaches, Life Coaches, Performance Coaches or anyone wanting to build a career in any form of coaching.
Therapists who wish to compliment their therapy skills with advanced techniques and  processes from NLP.
Existing NLP Master Practitioners looking for a source to hone their skills.
Business leaders, Salespeople, Managers, HR professionals, Educationalists.
I want to advise that I have really enjoyed the NLP trainings I have undertaken with yourself and thank you for your professional and personal contributions to my work, you have been fantastic and couldn't of imagined doing this without your help and support. You pushed me to push through my perceived limitations and didn't let me drop below the standard required to complete this course. I am forever grateful to you. 

PROFESSIONAL RECOGNITION  – Upon qualification from this course we will register you for lifetime Master Practitioner membership with NLPEA – the International Guild of NLP

FREE COURSE with our compliments – Register for this NLP Master Practitioner course and receive our Mind Management & Mindfulness Course for free
Earn these professional titles and use this NLP professional and trusted branding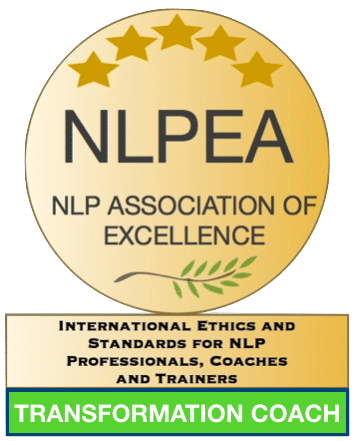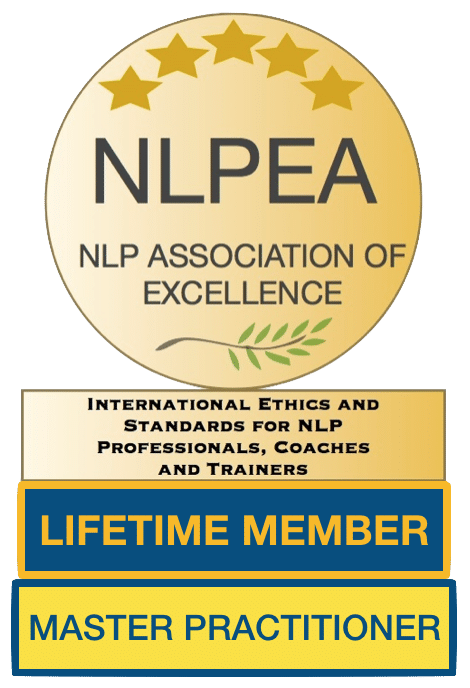 Online NLP Master Practitioner Training Course – how it works and what you get 
The course content is accessed via an online training portal. You receive your course login upon purchase and receive full access to all of the course content from day 1.
There is no deadline for completing the course, you complete it at your own pace.
Certification is gained at the end of the course. In order to gain your qualification you complete a number of self reflections based on questions that we ask you as you view the course content and practice the exercises.  These self reflections are in the format of mini reports that you email to your course tutor.

In your online course portal you will find a fully illustrated course manual (150+ pages). You can see the headings from the manual below to get an idea of the full content of the course.
Tutor – We will allocate a course tutor to you when you join the course.
The course has 100+ unique online MP4 Videos. Each video is specifically designed for this online course.
Anthony Beardsell is your trainer. Anthony is an NLPEA Master Trainer of NLP. Anthony guides your through the course with passion and dedication to your learning.
There are stand alone MP3 audio files for your convenience.
Demonstrations – Each technique is demonstrated for you by Anthony and he goes into detail to explain how you can replicate them for yourself.
5xProfessional Certifications from this course
1)NLP Master Practitioner Certification.
2) NLP Master Coach Certification.
3) NLPEA Transformation Coach™,
4) NLP Master Timeline Practitioner,
5) Master Hypnosis Practitioner
This course is fully accredited by the NLPEA & ACCPH
It is our intention at Excellence Assured to provide you with an exceptional learning experience. To that end we offer to support your learning to enable you to be successful in your NLP training.
How are you likely to benefit from this training? 
Read below a testimonial of how this course has benefitted one of our recent graduates:
My objectives of this course have been achieved and even surpassed. My main goal for learning this course was to improve my effectiveness as a counselor. This is already visible with the ease I am able to work with my clients and the number of sessions have drastically gone down.

Second was for my personal development – I understand myself better and I can say I am more in control of my emotions. The way I look at life has changed, I feel like I am more in control of my life today, somehow I do not have the worries that I used to have before.

Third goal was to be able to run programs that will impact positively on people. This has been a process, but I believe I am now on course. As I come to an end of this course, 3 months ago I finally discovered the programs I wanted to do, the coaching I wanted to provide and the practice I wanted to run. I started a network where we support step families establish and sustain successful family relations and units. Through this program we have come up with group coaching programs covering parenting/premarital/marriage and relationships in blended families. It's still a young venture but I can feel this is my purpose…. I attribute this to this course

I enjoyed all the topics on the course, especially more the ones that required me to look at myself. The one topic that had a big impact on me was in Advanced Techniques (phobias). I did not know that working on phobias could be done in a short time; in fact I was a bit skeptical when I went to this with my client. I followed the process carefully and it worked.

This training has enabled me understand my thoughts, emotions and behaviour better and that's the reason I feel more in control of my life. I am more motivated, I am able to realize when I have limiting beliefs and decision and I am able to release them.

My relationships are also richer because I find it easy to create rapport and do not let my perceptions interfere with the relationships I have with my husband, children and friends/colleagues. I understand both my and their Meta programs – this has enabled me not only to improve the relationships but also communication.

I am more confident and I have clarified my dreams for my future as a coach. Through this training it has become easy for me identify the barriers that may/were holding me back and am working on them.

As a coach I have also been able to:

believe in myself more
set my eyes on bigger dreams
quickly understand my clients therefore supporting in a shorter time
create strong partnerships with other professionals and colleagues.

I am going to put into practice all that I have learnt and am already incorporating skill and tools I have learnt in this training with my clients.

Jackie Keya – Kenya
Working as an NLP Master Practitioner
Graduates from our NLP Master Practitioner online course use their skills in their day to day work to benefit organisations across the world. Some take the course specifically to start their own business and use NLP as a career. The NLP Master Practitioner qualification will enable you, if you choose, to build your own private NLP/Coaching practice.
Assist clients in the following areas:
Business Coaching
Life Coaching
Personal Breakthrough Sessions
Relationship Work
Stopping Smoking
Weight Loss
Stress Reduction
Performance Enhancement
Issues (e.g. fear of failure, rejection, anxiety)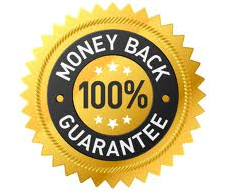 Our live NLP Master Practitioner courses are £2,880. If you take this online course, you get all this for an all inclusive discounted investment of just £549 (including certification)
Ready to take the course?
For more information please complete and submit the contact form below,  or email us at info@excellenceassured.com
NLP Online Training Courses – FAQ
This NLP Master Practitioner course is part of our online NLP training series.
Read about all of our online NLP training courses – click the button below.
Just wanted to say a big thank you for all your support during the Master NLP Practitioner course. I have been on a few NLP courses previously but they only scratched the surface. I thoroughly enjoyed working my way through the lessons, they offered flexibility for various learning styles. I was able to view the videos and see some of the skills in action and visualise the concepts but I was also able to reinforce the learning by listening to the audio versions when out for a walk or in my car (no I didn't do the hypnosis while driving!)

I would also like to say a personal thanks for the level of support you offer. I found your course while searching online and often there is absolutely no interaction with another human when you sign up to these things, but you were more than generous with your time. I spoke to you before signing up and you were happy to answer all my queries, your feedback for my assignments was individual, relevant and thorough and I had a genuine sense that you wanted me to succeed and that you would be available if I wanted to check anything in the future and that is quite a rare things these days.

Once again thank you, I will be happy to recommend your courses to anyone wanting to learn about NLP or hypnosis techniques.

Kind regards

Anna
Anna M – London. UK







NLP Master Practitioner Online Training Course Content
You have completed your Practitioner level NLP and now it is time to really master NLP!
Introduction
Your introduction to mastery. In this section we set the "frame" for your training, creating the mindset for mastery.
Throughout this course we are building on the foundations of knowledge that you gained on your NLP Practitioner course. We start with some subjects that you will be familiar with and steadily add layers of knowledge to build the depth of your understanding and your mastery.
What is NLP? – What are the various definitions of Neuro Linguistic Programming? What does it really mean? How to describe it to others.
Cause v Effect. Results v Reasons. How to get in the right frame of mind for getting positive results
NLP Communication Model – Learn how our mind filtering generates our perceptions and behaviour.
Perception is projection – How we project our perceptions on to others. How to improve relationships.
Mind/Body Connection – How it works and how your habitual thinking can affect your health.
The Grey Zone – How we live in our comfort zones, how it holds us back and how to break free.
The Learning State – Techniques for improving learning, relaxation and focus.
Major Themes
The Presuppositions of NLP – How to apply them and use them when working with others.
Prime Directives of the Unconscious Mind – How your subconscious influences your life, thoughts and behaviour.
Linguistics
Taking your Practitioner linguistic skills to the next level. A welcome recap of some of the Practitioner language patterns.
NLP Linguistics – Master your communication skills, learn to motivate, mediate, coach using NLP linguistic techniques.
Linguistic Presuppositions – How to identify them in others language and use them for change.
Modal Operators – How the specific use of them can influence others and your own behaviour.
Inductive and Deductive language – Structure your language to achieve your objectives using inductive and deductive language techniques.
Hierarchy of Ideas – how to negotiate, solve problems, mediate using this popular NLP language technique/
Milton Model – How to create trance, identify and solve problems, create change using the Milton Model.
Triggers in NLP Patterns – How to identify the triggers for unwanted behaviour in order to bring about change.
Meta-Programs
These are a deeply unconscious filter and they shape our personality. Learn how NLP Meta-Programs and Myers Briggs personality types link together.
Meta-Programs – Discover your own meta-programs. How to use them in coaching and working with others.
Basic Meta-Programs – The four basic meta-programs.
Complex Meta-Programs – The sub meta-programs from the basic four patterns above.
Values
Our values are the things that are important to us and Values are important to our NLP mastery, so we spend a good deal of time on this course discussing this topic. Learn how to recognise your own and other peoples thinking systems so that you can further your communication mastery
Values and belief systems – These form the rules for our life and explain our behaviour, and success.
Origin of Values – Where we inherit our values from. This explains a lot!
Values Levels – A model that explains thinking systems throughout different societies in the world.
Values Levels 1&2 – These are the basic thinking systems that are rarely found these days. You will have visited this level at some stage in your life.
Values Levels 3&4  – Still very much in use. You might find people thinking at these levels in all areas of society. The church, the government, big corporates.
Values Levels 5&6 – More complex thinking at these levels. Some sales people, management, environmentalists, meditators, mediators, coaches.
Values Levels 7&8 – Very complex thinking – You will still be able to identify people that you know at this level. Maybe you?
Values Elicitation – A great process for establishing a set of values. Learn, Identify, Change. Comprehensive demo, exercises.
Values Alignment – A technique for getting your life the way that you want it.
Parts
Advancing your knowledge of Parts from the Practitioner course.
What are parts? – How to identify when the parts integration process would work. Learn which behaviours to change with this technique.
Where do parts come from – how we develop parts as a natural consequence of living.
Parts Integration – Learn the NLP Parts Integration process. Create great change with others. Fully demonstrated. When to use it, how it fits in with the other NLP techniques.
Strategies
NLP Strategies – What they are, how to identify them and how to change them.
Formal Strategy Elicitation – a process that you can use with others to identify their strategies.
Informal Strategy Elicitation – How to apply the process out of awareness.
Strategy Notation – A formal method for documenting strategies in NLP.
Installing Strategies – Sometimes our strategies create unwanted behaviour – how to change them.
Well-Formed Conditions for Strategies – How to develop and recognise a strategy that works.
The TOTE Model – A model to help understand strategies, how they start, progress, loop and finish.
Motivation Strategies – How we get motivated.
Learning Strategies – How we learn successfully and less successfully.
Spelling Strategies – Teach this to your children and they will spell like a genius.
Love Strategies – We all have one….
Logical levels of Therapy – A superb method for breaking down and changing unwanted strategies and behaviour.
Quantum Physics and NLP
We provide an introduction to Quantum Physics to illustrate how NLP works with science. Don't worry, there are no equations and it is all presented in a simple and understandable way!
Sample Video
Modelling
Modelling forms the basis of NLP mastery and in this section you will learn what you need to know in order to model mastery in whatever field you wish. You will even undertake your own modelling project.
Modelling Overview – What is modelling. Who to model. The keys to modelling.
The modelling process – How to model excellence – a process that you can use in your field of expertise or teach others.
Your modelling project – Find someone who's excellence you would like to have for yourself and model them.
NLP Model for Change – How to apply NLP.
Modelling – The meeting process.
Advanced Patterns
The advanced patterns of NLP. NLP Master Practitioner techniques and processes.
ADVANCED SUBMODALITIES
COMPULSION BLOW-OUT
ALLERGY MODEL – SNEEZING
USING NEUROLOGICAL DRIVERS
HAKALAU
NLP MODELS OF THERAPY
NLP PHOBIA TECHNIQUE – ASLO REFERRED TO A DISSOCIATIVE TECHNIQUE AND DOUBLE DISSOCIATION
FAST PHOBIA MODEL
HOW TO PUT A GOAL IN YOUR FUTURE USING YOUR TIMELINE
Sleight of Mouth
Master the art of handling and overcoming any objection.
16 LINGUISTIC REFRAMING PATTERNS – These are powerful language patterns that will get you what you want!
Quantum Linguistics
Advanced language skills section. Communication mastery. A series of advanced NLP techniques explained. Perfect for use with others to create change. Learn the processes and then use them yourself.
CARTESIAN CO-ORDINATES
SYMBOLIC LOGIC
EMBEDDED COMMANDS
META MODEL III
DECISION DESTROYER
GOING BEYOND BOUNDARIES
DE-IDENTIFICATION PATTERN
CHAINING MODAL OPERATORS
PRIME CONCERNS ELICITATION
PRIME CONCERNS INTERVENTION
Timelines
A review of how timelines work. How to establish your own timeline and that of others. Help people overcome negative emotions such as anger, sadness, fear, hurt and guilt. Techniques for changing limiting decisions, overcoming anxiety. Master the use of NLP timelines processes and techniques. Plus how to use the advanced "Dropdown" technique.
Example Timeline Video
Hypnosis
A comprehensive introduction to hypnosis. Learn the myths, pros and cons, how to do self hypnosis. Learn what creates trance and how to use NLP language patterns to do hypnosis with others. Discover what it is like to go into a trance. Learn how to put someone else in a trance and use hypnosis to help others overcome problems.