NLP Master Practitioner Course – Online plus
* Become a master in "the art and science of excellence" (NLP Master Practitioner)
* Essential Skills for managing and working with others
* This course is online and the same content, format and qualification as our group attended courses. 
Certify as a Master Practitioner of NLP with our online course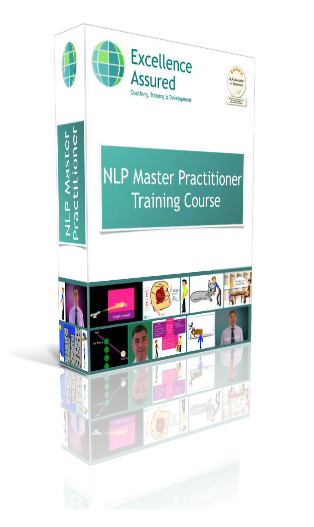 Train to be a fully certified
NLP Master Practitioner
 with this training course. 5x professional certifications callable: NLP Master Practitioner, NLP Master Coach,
NLPEA Transformation Coach
, Master Timeline Practitioner, Master Hypnosis Practitioner
This course is delivered "as live" so you get exactly what you would get at a live training (including the same certification). It is suitable for:
NLP Practitioners who wish to take their NLP skills to the next level.
Business Coaches, Executive Coaches, Life Coaches, Performance Coaches or anyone wanting to build a career in any form of coaching.
Therapists who wish to compliment their therapy skills with advanced techniques and  processes from NLP.
Existing NLP Master Practitioners looking for a source to hone their skills.
Business leaders, Salespeople, Managers, HR professionals, Educationalists.
I want to advise that I have really enjoyed the NLP trainings I have undertaken with yourself and thank you for your professional and personal contributions to my work, you have been fantastic and couldn't of imagined doing this without your help and support. You pushed me to push through my perceived limitations and didn't let me drop below the standard required to complete this course. I am forever grateful to you. 

PROFESSIONAL RECOGNITION  – Upon qualification from this course we will register you for lifetime Master Practitioner membership with NLPEA – the International Guild of NLP

FREE COURSE with our compliments – Register for this NLP Master Practitioner course and receive our Mind Management & Mindfulness Course for free
Earn these professional titles and use this NLP professional and trusted branding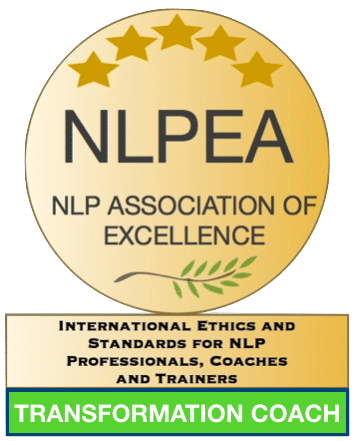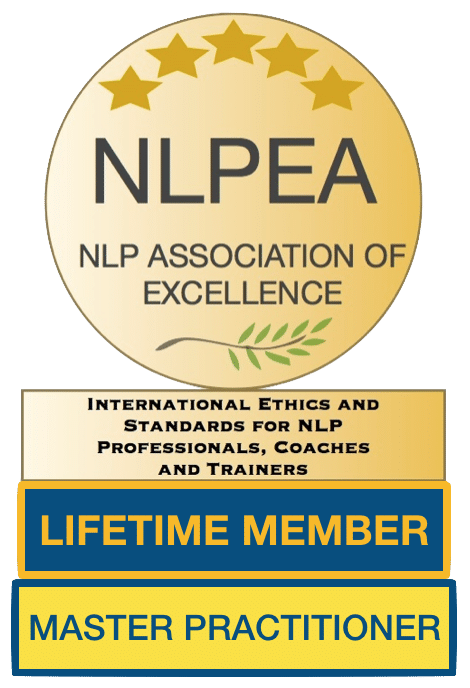 Online NLP Master Practitioner Training Course – how it works and what you get 
The course content is accessed via an online training portal. You receive your course login upon purchase and receive full access to all of the course content from day 1.
There is no deadline for completing the course, you complete it at your own pace.
Certification is gained at the end of the course. In order to gain your qualification you complete a number of self reflections based on questions that we ask you as you view the course content and practice the exercises.  These self reflections are in the format of mini reports that you email to your course tutor.

In your online course portal you will find a fully illustrated course manual (150+ pages). You can see the headings from the manual below to get an idea of the full content of the course.
Tutor – We will allocate a course tutor to you when you join the course.
The course has 100+ unique online MP4 Videos. Each video is specifically designed for this online course.
Anthony Beardsell is your trainer. Anthony is an NLPEA Master Trainer of NLP. Anthony guides your through the course with passion and dedication to your learning.
There are stand alone MP3 audio files for your convenience.
Demonstrations – Each technique is demonstrated for you by Anthony and he goes into detail to explain how you can replicate them for yourself.
5xProfessional Certifications from this course
1)NLP Master Practitioner Certification.
2) NLP Master Coach Certification.
3) NLPEA Transformation Coach™,
4) NLP Master Timeline Practitioner,
5) Master Hypnosis Practitioner
This course is fully accredited by the NLPEA.
It is our intention at Excellence Assured to provide you with an exceptional learning experience. To that end we offer to support your learning to enable you to be successful in your NLP training.
How are you likely to benefit from this training? 
Read below a testimonial of how this course has benefitted one of our recent graduates:
My objectives of this course have been achieved and even surpassed. My main goal for learning this course was to improve my effectiveness as a counselor. This is already visible with the ease I am able to work with my clients and the number of sessions have drastically gone down.

Second was for my personal development – I understand myself better and I can say I am more in control of my emotions. The way I look at life has changed, I feel like I am more in control of my life today, somehow I do not have the worries that I used to have before.

Third goal was to be able to run programs that will impact positively on people. This has been a process, but I believe I am now on course. As I come to an end of this course, 3 months ago I finally discovered the programs I wanted to do, the coaching I wanted to provide and the practice I wanted to run. I started a network where we support step families establish and sustain successful family relations and units. Through this program we have come up with group coaching programs covering parenting/premarital/marriage and relationships in blended families. It's still a young venture but I can feel this is my purpose…. I attribute this to this course

I enjoyed all the topics on the course, especially more the ones that required me to look at myself. The one topic that had a big impact on me was in Advanced Techniques (phobias). I did not know that working on phobias could be done in a short time; in fact I was a bit skeptical when I went to this with my client. I followed the process carefully and it worked.

This training has enabled me understand my thoughts, emotions and behaviour better and that's the reason I feel more in control of my life. I am more motivated, I am able to realize when I have limiting beliefs and decision and I am able to release them.

My relationships are also richer because I find it easy to create rapport and do not let my perceptions interfere with the relationships I have with my husband, children and friends/colleagues. I understand both my and their Meta programs – this has enabled me not only to improve the relationships but also communication.

I am more confident and I have clarified my dreams for my future as a coach. Through this training it has become easy for me identify the barriers that may/were holding me back and am working on them.

As a coach I have also been able to:

believe in myself more
set my eyes on bigger dreams
quickly understand my clients therefore supporting in a shorter time
create strong partnerships with other professionals and colleagues.

I am going to put into practice all that I have learnt and am already incorporating skill and tools I have learnt in this training with my clients.

Jackie Keya – Kenya
Working as an NLP Master Practitioner
Graduates from our NLP Master Practitioner online course use their skills in their day to day work to benefit organisations across the world. Some take the course specifically to start their own business and use NLP as a career. The NLP Master Practitioner qualification will enable you, if you choose, to build your own private NLP/Coaching practice.
Assist clients in the following areas:
Business Coaching
Life Coaching
Personal Breakthrough Sessions
Relationship Work
Stopping Smoking
Weight Loss
Stress Reduction
Performance Enhancement
Issues (e.g. fear of failure, rejection, anxiety)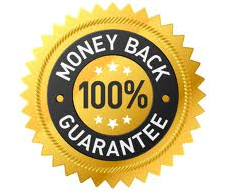 Our live NLP Master Practitioner courses are £2,880. If you take this online course, you get all this for an all inclusive discounted investment of just £549 (including certification) ($730 USD) .
Ready to take the course?
For more information please complete and submit the contact form below,  or email us at info@excellenceassured.com

NLP Online Training Courses – FAQ
This NLP Master Practitioner course is part of our online NLP training series.
Read about all of our online NLP training courses – click the button below.