International Coaching Course – Online
Accredited Life coaching, business coaching, and executive coaching training
Train to be an NLP Master Coach and  life coach or business coach on this course.
This course is perfect for you if you:
Want to be a life coach
Would like to work as a business coach
Want to employ a 'coaching culture' in your organisation. Train key employees in the art of coaching
Are curious to learn NLP alongside coaching
Are already a coach and you want to get the benefit of some professional coaching qualifications behind you
Want to learn in your own time/space via a video based online and expertly tutored course
GET 10 internationally recognised and professional Coaching related qualifications from this course:
Certifed Life Coach or Certified Business Coach (your choice)
"NLPEA Transformation Coach"™
NLP Practitioner
NLP Coach
NLP Master Practitioner
NLP Master Coach
NLP Timelines Practitioner
Hypnosis Practitioner
NLP Timelines Master Practitioner
Master Hypnosis Practitioner
Upon Qualification you can use the Logos below to confirm your trusted Coaching accreditation and qualification from the NLPEA – The International Guild of NLP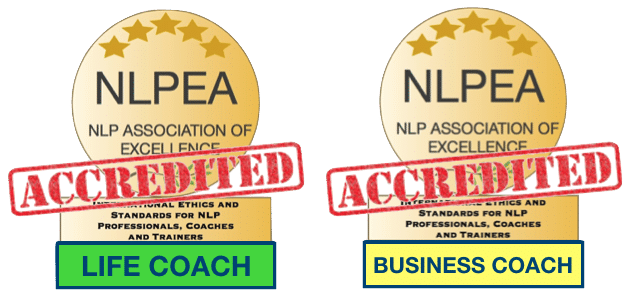 International Coaching Course

I truly enjoyed this course and I have to say it brought me more than expected. 

I assumed it would be great for my development but never imagined the impact it would have on my day to day life and how much it helped . 

Thank you 
Thank you for being such a wonderful trainer. It's been such a nice experience studying with you. You made complex material easy to understand.

It took me quite abit of time to complete but I always felt like I had somebody who was waiting for me to continue and complete my module. It felt like very personal one on one training.

I also feel like I was able to immerse myself very deeply into the subject and gained a very broad understanding both practically and intellectually about NLP. More than I thought would be possible for an online course.
We always aim to exceed your expectations! Thank you to all of our students for their wonderful feedback. 
"I have enjoyed this course beyond words and the results are so powerful! I have discovered so much satisfaction through doing it and your care and support has been excellent. "
Dr Tabbias R
"Having spent 20 years working in a coaching environment I wondered if this old dog could learn some new tricks. This course has transformed my approach and I believe that my coaching business can now go from strength to strength, hopefully for another 20 years! "
Geoff S
"This course far exceeded my expectations. I really enjoyed it and I am finding really useful for my coaching practice."
Matthew G
"I am so happy and thrilled to have completed this training. And yet my journey has been so fun and full of new learnings, I don´t want it to end."
Eugenie T
Read more testimonials below and in our free course brochure (fill out the form below)
Learn the skills you need to be a top coach with this Coaching Training online course: 
Train online to be a coach with Excellence Assured and Anthony Beardsell (NLP Master Trainer & Coach).
This is a 2 part Coaching Training programme which will provide you with up to 260 hours of 'Coach Specific Training' as required for membership of the ICF (International Coach Federation).
In addition to your chosen coaching qualification this NLP based training series will also give you the qualifications of Certified NLP Practitioner and Certified NLP Master Practitioner, which are highly sought after and valued in the coaching environment.
Train in the comfort of your own environment and at a pace that suits you. You will be provided with your unique login to our dedicated e-training portal.
Structured Coaching Training programme via our dedicated online Learning Management System (LMS).
The training programme has over 30 hours of instructional videos (200+ individual videos), separate MP3 audio, comprehensive course manuals viewable and downloadable your members area.
Online support provided.
You can start training today!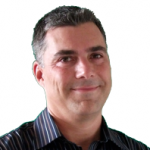 Feel free to ask me any questions that you may have in advance of taking the course or request a FREE brochure about this course by completing the form below.
Anthony Beardsell – Trainer and Coach