Trading Courses online | Online Trading Courses
Our Trading Courses:
share with you winning trading strategies and techniques for trading Stocks and Forex markets using technical analysis (chart reading) .

learn trading systems used by All-Star trader Anthony Beardsell

will provide you with specific trade entry and exit & money management criteria,

trade to win – from just 30 minutes  per day.

For beginners through to experienced traders who are yet to win consistently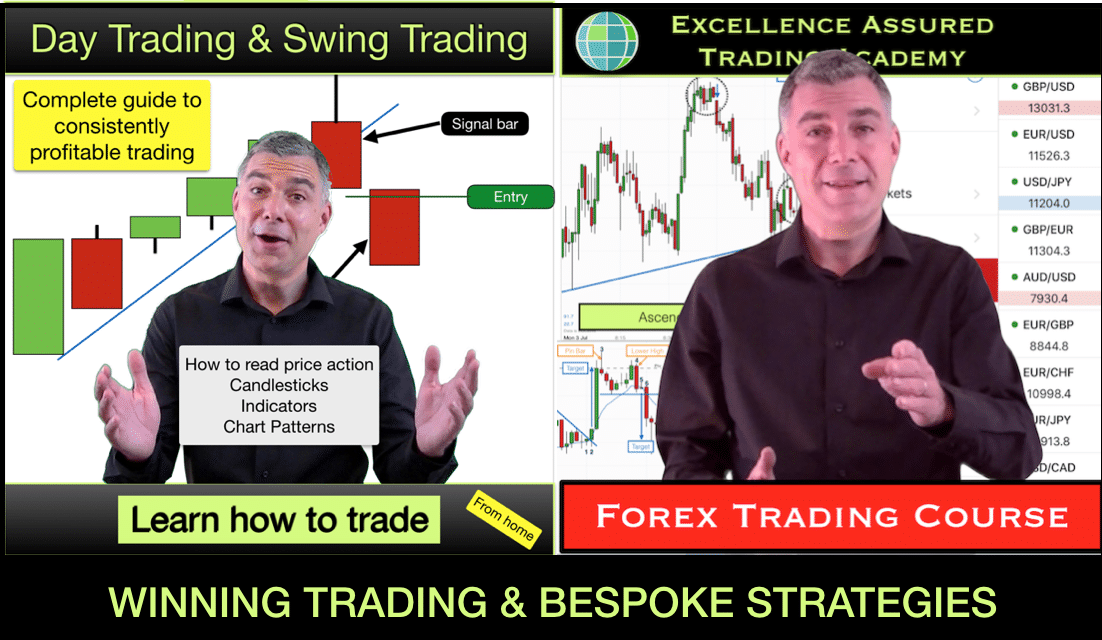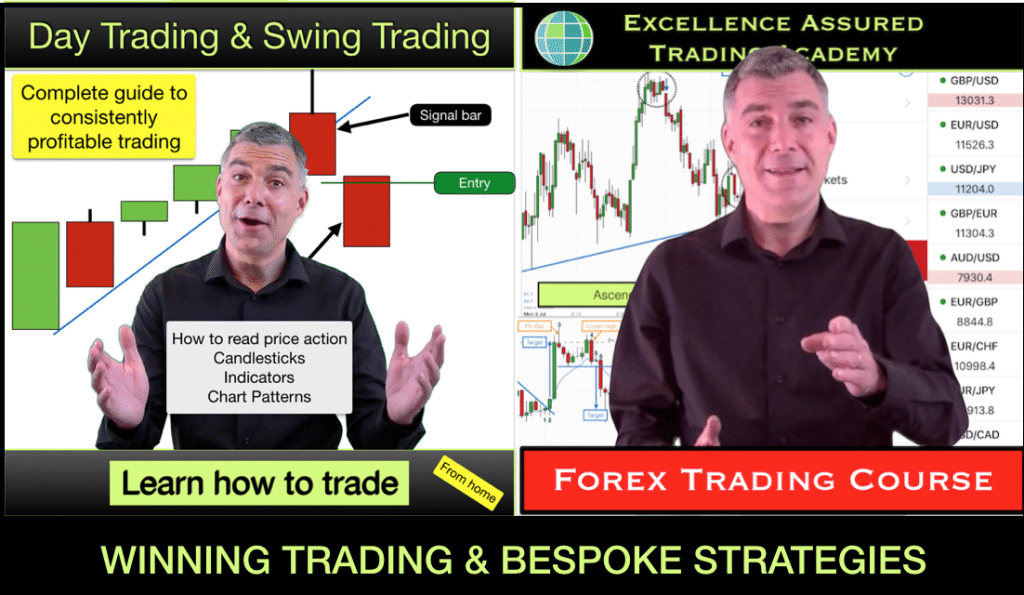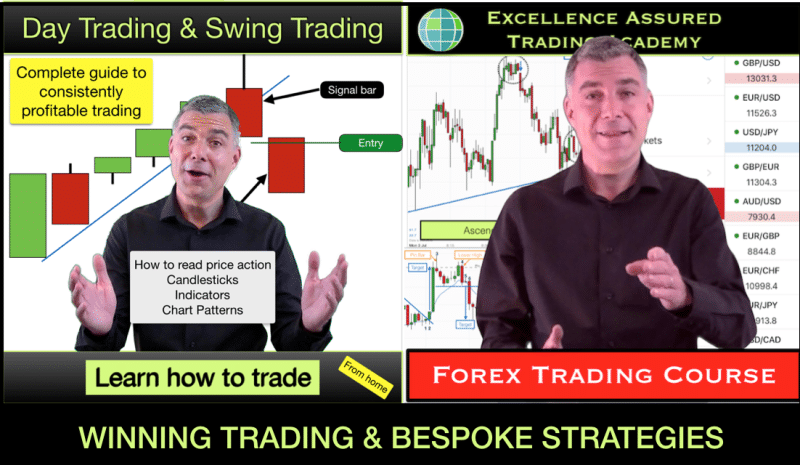 Get an 83% discount and FREE additional course with either of our premium Trading Courses TODAY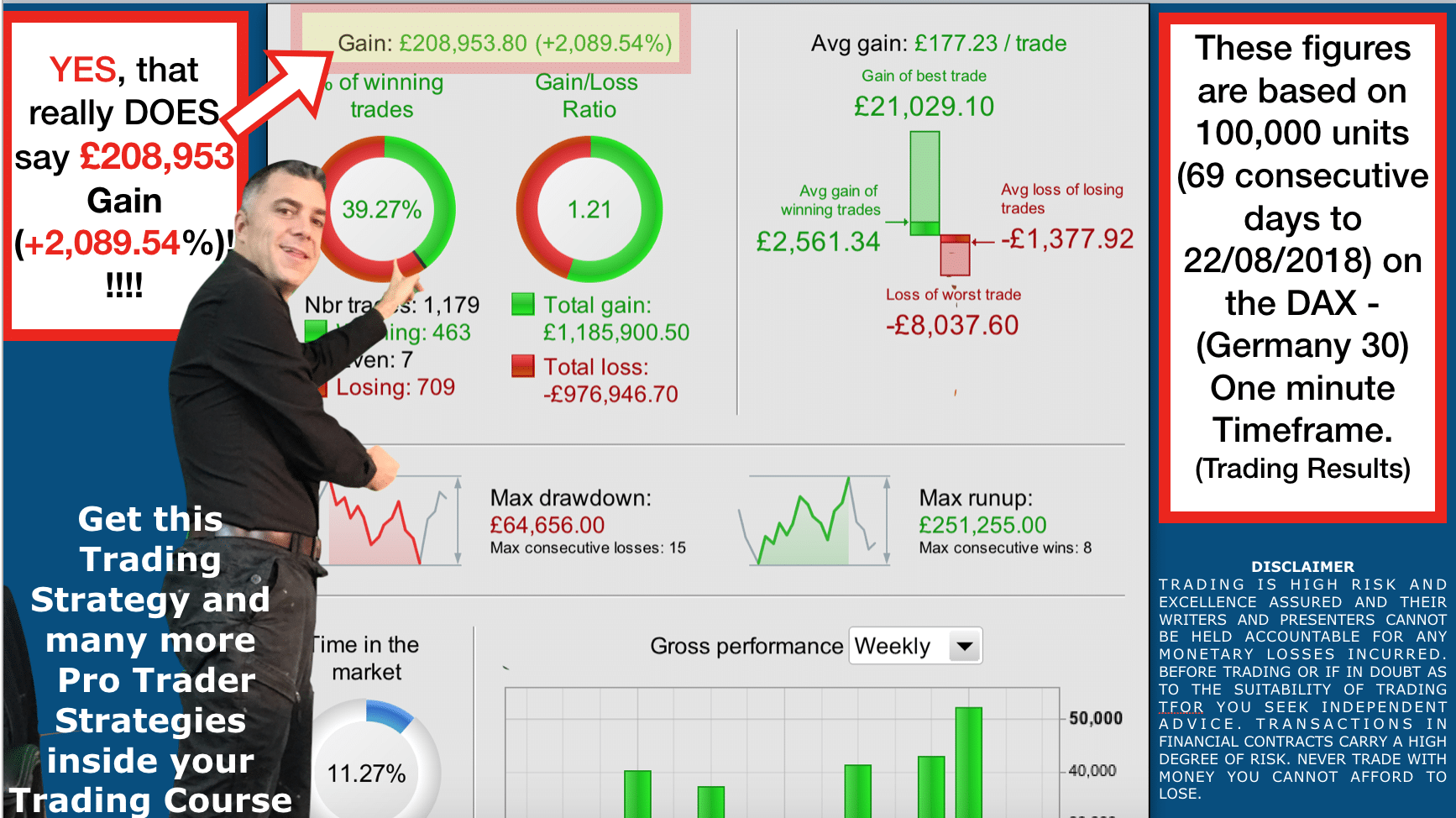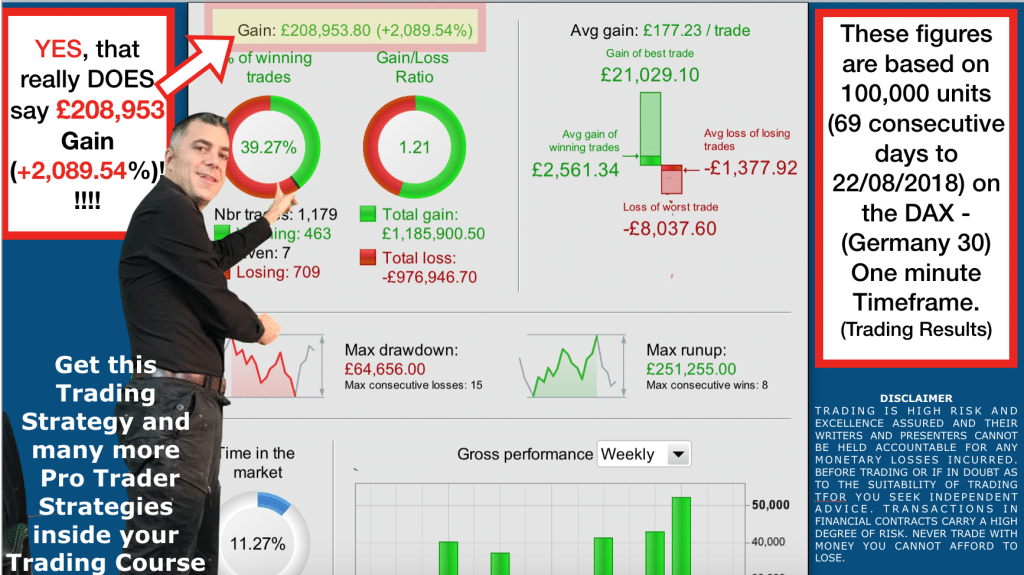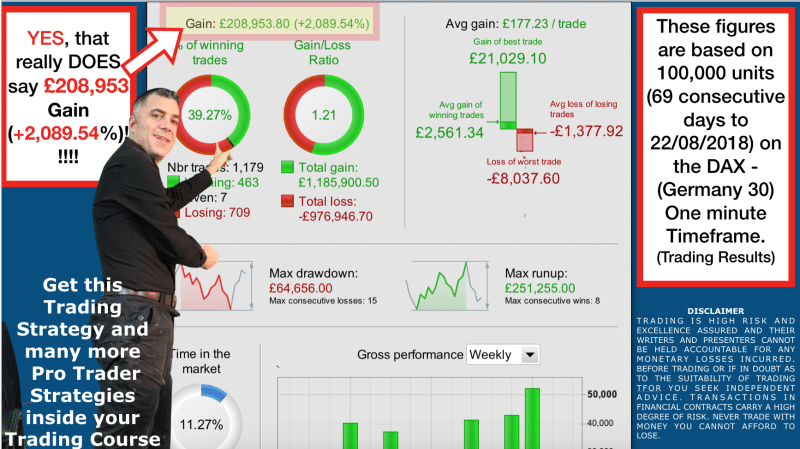 The aim of our Day Trading and Forex Trading courses are to assist you to:
make a living from trading stocks and forex full-time or part-time
learn trading systems used by Anthony Beardsell and other top traders to make money from the markets
understand how the markets work
read the markets bar by bar
recognise your own trading signals and chart patterns
design your own trading system
day trade/swing trade
choose which type of trades to take – with the highest probability
work out a profitable traders equation for each trade
work as a professional home-based trader
understand price action
trade indices, forex markets, individual stocks & shares, commodities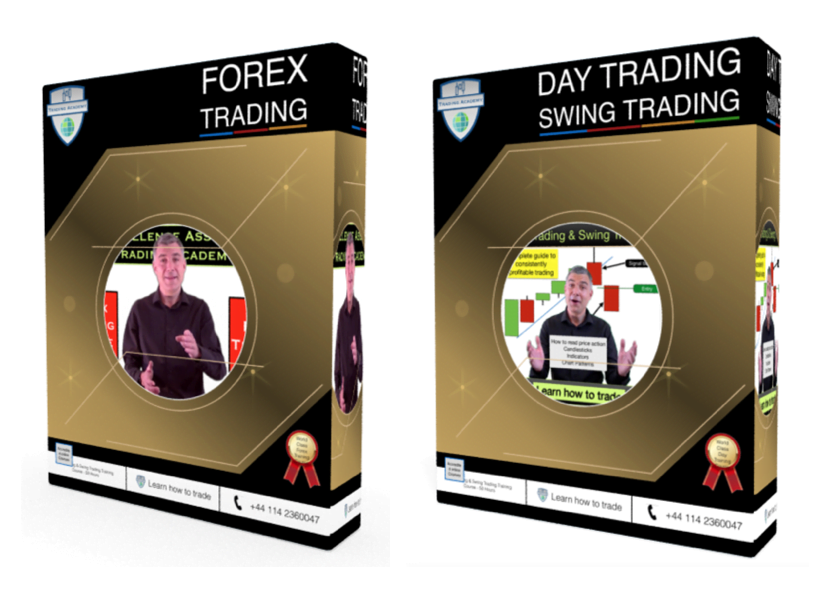 I'm well into the Forex Trading course and I think its excellent. It encapsulates all the areas I've been unclear on and fits all the jigsaw pieces together for me. Even though I've done quite a few courses I would say that most of them are incomplete and left me unclear on many aspects, so I have became very confused when trying to put a trading system together. 
I'd say I'm around 90% through the material and it's been really enjoyable. Some really good content and concepts.

It feels like I'm putting together that missing piece to my puzzle. Finally having something to measure and provide some consistency. I'm really enjoying being more professional and seeing everything as a business. 
Who are these online trading courses suitable for?
Beginners
Intermediate level traders
Trading Professionals looking to understand more about how price action works in the markets
Home based traders
These courses are for you if you:
Want to learn how to trade in financial markets
Want to take a more active role in managing your investments
Want to trade full-time or part-time using financial instruments including Spread Betting, Contracts for Difference, Stock Broking, US Stocks and Shares.
Want simple and detailed instruction
We have two courses for you depending on your trading preference:
Day Trading Course
Forex Trading Course
These are complete trading training courses for people wanting to learn how to day trade and swing trade stocks and Forex markets. Our primary aim is to enable students to have the knowledge that they need to make money from active financial trading. We will provide knowledge, ideas and systems for you to be able identify the right trades, right markets and the trading systems for you to use to achieve your objectives.
At the end of your course our goal is for you to:
Be able to understand how financial markets work.
Be able to "read" price action in the markets in order to identify high probability trades.
Be able to design a trading system that you can use and that is appropriate for the time that you have available to trade and the funds that you have at your disposal.
Understand and be able to identify chart patterns.
Have a practical, working knowledge of the various financial indicators such as Stochastic, MACD, Momentum, Bollinger Bands, Pivot Points etc.
Be able to identify and make an interpretation of some of the key candlestick patterns.
Understand spread betting, contracts for difference and other methods of financial trading.
Gain a good understanding of the psychology behind financial trading.
Understand how to use professional money management tactics.
Understand the risk involved with financial trading.
Trading Course Format – includes tutoring
This is a video based online programme with access to you own personal trading tutor.
We have over seventy high quality videos on the course which will take you through every aspect of your training.
At the end of your course you will have the opportunity to conduct a "needs and analysis" review of the course and your own trading plan/system with your course tutor.
If you have any questions or queries prior to taking this training then we would love to hear from you. Please complete the form below. Your questions will be forwarded to Anthony Beardsell – Academy Director & Master Trader – who will reply to you directly.
Go ahead with one of our trading courses online today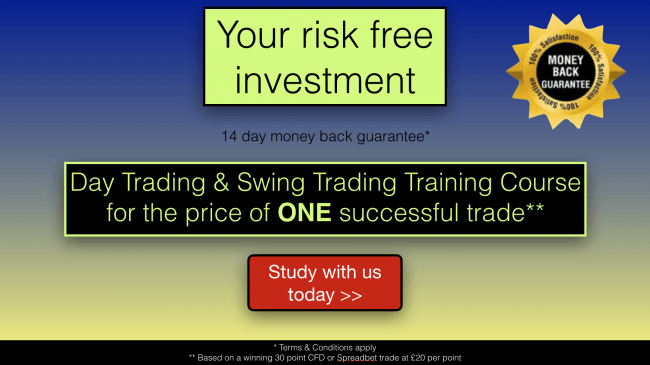 You can go ahead with either training course now at the current offer price of £3499 £599  ($797 USD)
LIMITED OFFER – We are currently offering our Mind Management & Mindfulness (as used by City of London Traders) course for FREE with the standard purchase of one of our online Trading courses. 
Take the course – Choose your course and then click on "Add to basket" below
Which course to choose?
Each of our two courses contain tried and tested methods that will help you learn to trade and provide specific strategies to help you to win in the financial markets.
Our Forex course has content and strategies that are largely designed for trading in Forex markets
Our Day Trading course will be better suited to you if you trade stocks or futures, commodities and  indices
Why learn to trade with Anthony Beardsell
20+ years experience of investing and trading in the worlds financial markets.
Developed an interest and expertise in day trading & swing trading – short term trading.
Worked with & modelled professional traders, the best in the business and discovered their secrets.
Using expertise in all things psychological and performance related Anthony realised why it is that 90% of home based traders lose money. Found the solution to their problems.
Turned own trading around from losing beginner to become an all-star trader.
In a nutshell there are two reasons why people lose money in trading. One is the emotional side of trading, losing traders and all beginner traders suffer from emotional fear and greed. The other one is that they don't know enough about how markets really work to find good trading opportunities.
Put together a programme to help traders manage the emotional side of trading and to give them the knowledge that they need from beginner level through to professional trader to make money consistently from trading.
Message from course presenter and Master Trader – Anthony Beardsell
"When I first got interested in financial trading I didn't know where to start. There is so much information out there. Books, manual and automated trading systems, trading platforms, internet blogs, forums, the list is seemingly endless.
I was looking for a way of gaining knowledge of how modern financial trading works, learning the basics initially so that I could decide if it would be something that I could do and would be interested in pursuing further.
I spent months and months reading all the books that I could get hold of, learning from the experts and piecing my knowledge together bit by bit.  The knowledge that I gained during this period and from my previous work in financial services forms the first part of our online Trading courses.
As I built my knowledge I decided that the things that I liked about trading were:
READ THIS CAREFULLY because this is doesn't sound as if it can be right – You can make more losing trades than winning trades and still make money! This definitely piqued my interest as the market can only go in two directions, up and down.
Flexibility – I could make a living from trading without being tied down to working specific hours of the day.
Earning Potential – Wow. The earning potential is limitless.
No need for a huge initial investment – I had originally thought that it would be impossible for me to trade without having hundreds of thousands at my disposal. This is not true. I realised that I could make it work with only a fairly small investment as long as I was careful and successful.
If other people were able to make a success out of trading at home, on their own, with only an internet connection, a computer and a smallish financial stake, then I could do it too.
Having decided this much I was hooked. I had to know more, so I read yet more books, I found a broker that met my needs, and I started devising my trading plan.
Many of the books that I read (and that exist in the marketplace) were, in my view slightly outdated.
Of course the principles of market dynamics have been around for hundreds of years and haven't changed, however the information revolution (availability of high speed internet especially) that has taken place since the beginning of the 21st century has changed the landscape for trading. Therefore this has changed the way that markets react to the ever increasing number of traders and funds at the disposal of traders.
I noticed that it was quite tricky to relate the things that I was reading in the books to the real life, current trading environment.
As a result I undertook hours and hours of research, system testing, testing and more testing until I finally began to devise trading systems that could work and make money for a person with a busy life, trading from home, using a computer and internet devices (this is the type of person that this course is designed for).
Our trading training courses guide you through how to apply the knowledge that I gained through this period of